Nursery Room Decor
October 25, 2017
When we found out we were expecting baby #2, we started to do some re-arranging. Knowing we had plenty of time to prepare, we still decided to start things a bit early. Mostly because I like to be super prepared when I can! We started clearing out the spare bedroom and while doing so our son decided he really liked the mattress. We asked him if he wanted the big boy bed and he said yes. We were like, OK, let's do this! He was already in the toddler bed in his room, but this would be an even bigger step as he'd be switching rooms. We quickly went into more cleaning and organizing mode. Within a week, we had just about everything of his in his new room. And when we explained that he would be in the new room, he was pretty excited about it. It was an adjustment that took about a week or so, but he has been awesome in this new room for quite some time now.
Since he moved rooms, we took the nursery back and got it ready for baby #2. We moved the furniture around. We kept the theme of the room the same – grey walls and some white decor. So we didn't really have to change anything. But I wanted to add a bit of something else to the room. Which took me months to find (let's say August), seeing that Baby M was born and I searched website after website and couldn't find what I wanted.  I even checked some Facebook Groups that I am apart of. It was there that I ran into a post by someone that was marketing for herself.  I checked out her store on Etsy and found a great piece, and it included a puppy. I mean, who doesn't love puppies! The Little Things Design Studio has some beautiful pieces! The best part was finding someone local with such amazing pieces. You see, I love to shop local when I can. I love seeing the handcrafted items from such talented people. And Ashley of  The Little Things Design Studio didn't disappoint. I received her puppy print and have it hanging in M's nursery. Even though the room is owl themed, there is a spot that this just fits right in. I love it!
She also does custom printed invitations and thank you cards. These are made with so much care and precision. They are beautiful!
She is giving you followers a chance to have a free download! You may choose from the Nursery Puppy Print, a Thank You Card or a Fall Script Print (which is super cute!)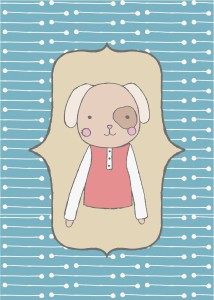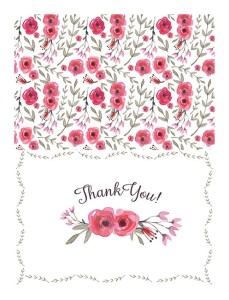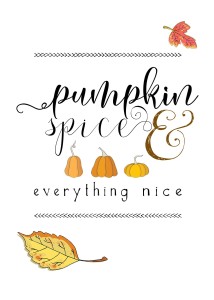 Take a moment to check out her store on Etsy: The Little Things Design Studio! You can also check out her Facebook Page and her Pinterest page. All of her items are unique and amazing. Mention to her that I sent you.